Date
June 2, 2023
Time
1:00 pm - 1:45 pm America/Chicago
Antibiotic Stewardship "Tag Busters" Learning Series: Session 3
Available On Demand:
Session 3: Advancing Stewardship Through Data Analysis
Session Description: Reviewing methods for analyzing long-term care antibiotic use data and reviewing strategies to leverage antibiotic use data for action to improve antibiotic stewardship in long-term care facilities, are important components of quality improvement.
Objectives of This Session Include:
Review examples in the literature of stewardship interventions in long-term care facilities that leverage antimicrobial use rates for quality improvement.
Identify prescribing data elements that can be used to calculate antimicrobial use measures and monitor antimicrobial use in nursing homes.
Learn methods to calculate and compare different antimicrobial use rates and understand how they can be leveraged to advance stewardship in the facility.
Assess antimicrobial use in the facility and learn how antimicrobial use data can be used to identify opportunities for improvement in antimicrobial prescribing in the facility.
Call to Action:
Prior to the session, please start completing the antibiotic tracking sheet as described below:
Please utilize the CDPHE's Antibiotic Tracking Tool for LTCF on the CDPHE Antimicrobial Stewardship in Long-Term Care Facilities page to track antibiotic use in your facility.

Review the Instructions for filling out page 2.
Fill out the first table on page 2: Antibiotics and Infections Data Sheet for January-March 2023 (blue columns). If antibiotic use data are not available for January-March 2023, please fill out the most recent quarter that is available for your facility.
Based on the data input in the Antibiotic Use and Infection Tracker, review the Antibiotic Start Rates per 1,000 Resident-days that are auto-populated in the bottom of the spreadsheet on page 2.
Following this Session:
Fill out the Antibiotics and Infections Data Sheet for the previous year (January – December 2022).
Review the Antibiotic Start Rates per 1,000 Resident-days that are auto-populated in the bottom of the spreadsheet on page 2 for 2022.
Review the auto-populated graphics on pages 6 and 7 that display Quarterly Antibiotics Start by Condition and Antibiotic Starts by Class.
Identify one potential opportunity to improve antibiotic prescribing in your facility based on these results or other results of your choosing, that are informed by antibiotic prescribing trends in your facility. Here are examples:

Opportunity to assess appropriateness of antibiotic starts for Urinary Tract Infection.
Opportunity to decrease antibiotic starts for Fluroquinolones.
Opportunity to improve documentation of indication for antibiotic starts.
Opportunity to improve antibiotic course duration.

If possible, bring the auto-populated graphs and description of one opportunity to improve antibiotic prescribing in your facility to the Office Hours session on June 9.
Optional: Track antibiotic prescriptions in your facility by Provider.
Speaker:
Katryna Gouin, MPH | Office of Antibiotic Stewardship, CDC
Office Hours: Please use this link to speak with Telligen/CDPHE facilitators during open office hours on the following 2023 dates:
Friday, April 14
Friday, June 9
Friday, August 11
Friday, May 12
Friday, July 14
Audience: Nursing homes staff, medical directors, prescribing clinicians and consultant pharmacists. We welcome anyone who supports long-term care providers with improving antibiotic stewardship practices.
Please Note: This learning series is available to Colorado long-term care facilities only. If you would like support related to Antibiotic Stewardship, please reach out to Telligen's Infection Preventionist, Jaime Zapata at jazapata@telligen.com.
Series Description: Telligen, the Quality Innovation Network-Quality Improvement Organization (QIN-QIO) for Colorado, and the Colorado Department of Public Health and Environment (CDPHE) invites you to join an upcoming "Tag Busters" learning series focused on antibiotic stewardship. Antibiotic stewardship optimizes the treatment of infections while reducing the side effects of antibiotic use. This learning series is aligned with and supports the CDC's Core Elements of Antibiotic Stewardship for Nursing Homes and is designed to provide participants with evidence-based approaches to improve antibiotic use through action, tracking and reporting.
Why antibiotic stewardship?
40% of antibiotic stewardship deficiency tags are related to tracking.
Antibiotics are often prescribed in nursing homes with 70% of residents receiving antibiotics in a single year.
Up to 75% of antibiotics prescribed in nursing homes may be unnecessary.
Inappropriate antibiotic use may result in adverse side effects, including Clostridioides difficile (C. diff) infections, resistant organisms and increased healthcare costs.
Each session of this learning series will feature a new topic during which experts will share key information, tools and resources to support success with improving antibiotic stewardship practices, resident safety and quality of care. This series occurs at 12 p.m. MT/1 p.m. CT on the first Friday of each month. Below are the session dates and topics:
Session 3: Friday, June 2, 2023 – Advancing Stewardship through Data Analysis
Objectives of This Series Include:
Describe the core elements of antibiotic stewardship for nursing homes
Design quality initiatives to improve collecting, tracking and reporting of appropriate antibiotic use
Apply educational tools and resources to improve antibiotic stewardship programs
Demonstrate effective tracking and reporting practices
Registration Required: Registration is now closed for this project. If you would like to be put on the waiting list for the next cohort, please email Courtnay Ryan at cryan@telligen.com. Thank you!
For More Information: If you are interested in learning more, please contact Courtnay Ryan at cryan@telligen.com.
In Collaboration With: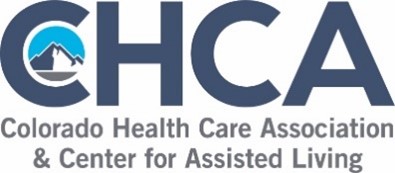 *After the event, you can request presentation slides and other resources by emailing QIConnect@telligen.com.