May 11, 2023, marked the end of the federal COVID-19 Public Health Emergency (PHE) declaration. After this date, the Center for Disease Control and Prevention's (CDC) authorizations to collect certain types of public health data will expire. Watch the April 25, 2023, recording of the Office Hours on Ending the Public Health Emergency from the Centers for Medicare & Medicaid Services (CMS).
What You Need to Know
Most tools, like vaccines, treatments, and testing, will remain available.
CDC's ability to collect and share certain data will change.
CDC is updating its guidance to align with data changes.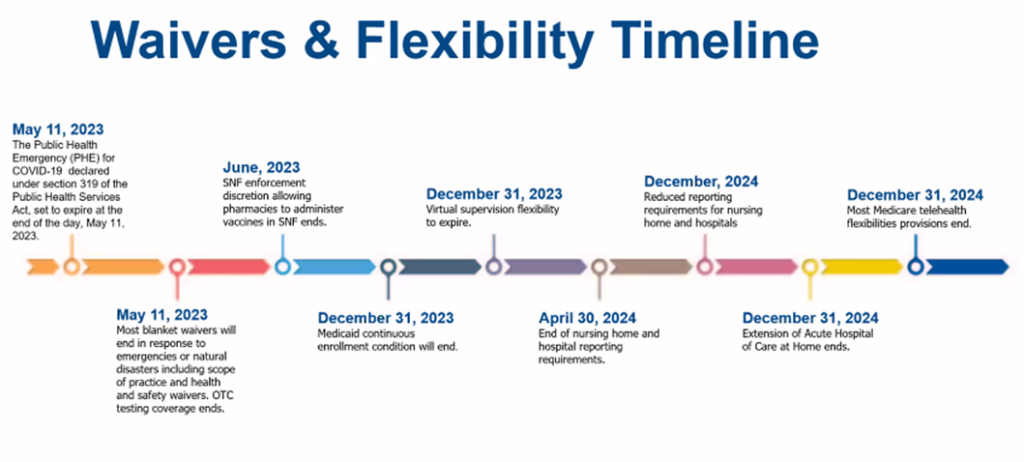 Additional Resources: